Warning
: A non-numeric value encountered in
/var/www/vhosts/kardisi.com/public_html/wp-content/themes/kardisi/content_generator.php
on line
116
Logistic & Rig Move
Risk Assessments:

Our specialized team is capable to deal with the industry's highest safety standards, as well as our company's (I.C.R) standards of achieving quality, safety, environment and time reducing.
By analyzing the rig move routes, road use agreements, permits, potential incident, needed equipment for the move & load plan, All jobs needed to execute safe and complete plan.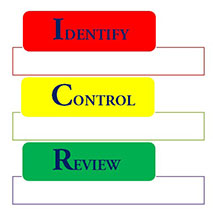 Red stage: Evaluating and Identifying potential risks and unsafe area works.
Orange Stage: Determining necessary actions and control measures plan.
Green Stage: Review and monitoring the plan procedures at job site during work time.
Crane & Trucks :

BY providing well trained, certified staff and long career maintenance crew, we perform safe and smooth rig moving.
Starting with detailed documented preparations, w e create custom-made project plans in close cooperation with our project managers, QHSE department and field supervisors
We assure achieving the move targets based on most recent field experiences to meet expectations.
All our work crews are in full readiness for any assignment related to their positions with their certifications and any documentaries needed
The efficiency of well-trained staff will affect positively toward safety procedures and work time reducing.
Rig Up – Rig Down: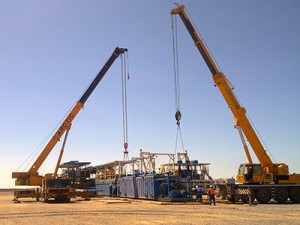 We complete placing and assembling the various parts of equipment that make up the rig, and preparing the rig for drilling simultaneously with other rig teams, and the complete reverse action in rig down time.
Regarding all rig designs and focusing on the common hazards and solutions that may occur during process.
Contact Details
Iraq-Erbil-MRF 4 Towers,
First Floor offices #12-13
+964 (750) 665 3434